Ocean County Moms is proud to bring you our Littles Guide.  For all things for those littles ones you have.  From photography shoots, sleep therapist, speech therapist, chiropractors, unique toys and more! Check out these amazing businesses, follow them, support them and reach out to them. 
---
Imagery By Marianne
By Marianne is a boutique photography studio located at the shore specializing in wedding and newborn photography. Marianne enjoys working with couples looking to capture their unique love story and growing family in a beautiful and natural way. Photography is all about the experience and the feelings you have during your session. Marianne knows exactly how to make you look and feel your best. Reach out to her today to schedule your session! You will not be disappointed!
Hosting – Santa at the Beach Sept 19, announcement coming later this week. 
Join the mailing list for info.  http://imagerybymarianne.com/holiday-minis
---
Holmegrown Play Co. 
Holmegrown Play Co. parents with an easy activity that truly engages their child and keeps them thinking, creating, and playing. Sensory and open-ended play are critical for a child's development, and our kits just make it so fun!  All of our eco-friendly kits are handmade with deep care and attention and offer a safe, stimulating play option that is proudly handed on from our family to yours.
---
Widdows Oil Well(ness)
Hi!  I'm Amy!  I'm a wife, mom, Registered Nurse and Certified Aromatherapist.  I am focused on helping others reduce the toxic load in their homes as well as educating about the power and benefits of essential oils.  I would love to link arms with you and guide you in your wellness journey!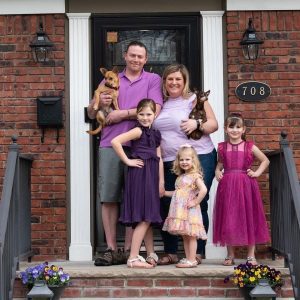 ---
Ascend Speech Therapy LLC
Jackie Anderson, MS CCC-SLP is a certified speech-language pathologist and Owner of Ascend Speech Therapy. Jackie provides in-home speech-language evaluations and speech therapy for children in Ocean and Monmouth Counties, and Teletherapy for all of NJ! Jackie has worked extensively with individuals with Autism Spectrum Disorder and considers this an area of specialty. Other areas of experience include Mixed Receptive-Expressive Language Disorder, Pragmatic Language Disorder, ADHD, Learning Disability, Developmental Delay, Sensory Processing Disorder, Speech Sound/Phonological Disorders, Alternative-Augmentative Communication (AAC,) and more! The mission of Ascend Speech Therapy is to provide engaging, research-based therapy that is functional in your child's life. "Together, We Rise!"
Website: www.ascendslptherapy.com Blog: www.ascendslptherapy.com/blog E-mail: [email protected]
---
Goldilocks Sleep Solutions
Goldilocks Sleep Solutions works with you to create a custom sleep plan for your little one that will work best for you and your family. Over the course of two weeks, I will work with you virtually as a certified Pediatric Sleep Consultant, Coach, and Cheerleader,  to support you and help you with any troubleshooting you might need as we teach your child to sleep better. Every child is different and there is no secret trick that will work for everyone. Let me help you find your little one's 'Just Right' sleep solution! 
Links: www.GoldilocksSleepSolutions.com
---
Circle of Life Chiropractic 
Circle of Life Chiropractic is here to empower you and your family to gain back your health. Our specialization in prenatal and pediatric chiropractic care gives parents the comfort of knowing their children are in the best hands. Our doctors are certified by the International Chiropractic Pediatric Association and have done extensive training regarding taking care of children as early as a few days old. While most people know that chiropractic care can help with neck pain, headaches and back pain they're usually surprised to find out that it can also help their children with things like sleep issues, constipation, ear infections, chronic cold and so much more! If you're looking for a wellness team to help support you and your family's health, we'd love to see you in our office. 
Dr. Stephanie Wigner, DC, CACCP
Certified Pediatric and Prenatal Chiropractor
CIRCLE OF LIFE CHIROPRACTIC
2621 Bridge Ave
Point Pleasant NJ 08742
"Empowering Families to Gain Back Their Health"
---