Wellness and Fitness Guide 2022
New Year, New YOU! That's the saying, right? This year Ocean County Moms decided to kick off 2022 with our first of an annual guide filled with local places to fuel our mind, body and spirit! We are pretty lucky to have these incredible businesses to help us reach our greatest potential. Enjoy and support these places around our great county! Thank you to all the businesses for entrusting us to tell your story! If you're a local and want to be part of this guide contact us – it's not too late to add your expertise to this amazing group!
---

Jersey Shore Pelvic Health is a unique Physical Therapy practice that provides in-home and telehealth Physical Therapy sessions specifically for Women's Health issues. Dr. Alexandra Morgan, PT, DPT is the owner and Physical Therapists who specializes in the treatment of pelvic floor dysfunctions, diastasis recti, leaking issues, pain during pregnancy, postpartum rehabilitation, pelvic pain, prolapse, incontinence, changes with menopause, pain with intercourse, and many other pelvic health disorders. Dr. Alex makes treatment more accessible for busy Moms by traveling to you for in-depth, 1:1 sessions with comprehensive evaluation, education, and treatment to help you immediately begin your journey to healing. 
Links:
—
Dr. Alexandra Morgan, PT, DPT
Jersey Shore Pelvic Health
609-451-0805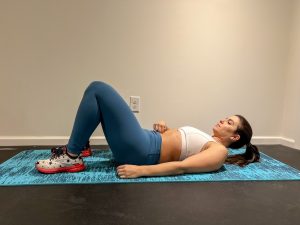 ---
Restoring Wellness is a local CBD company based out of Ocean County, NJ, we grow premium, organic hemp at our farms in Kentucky. In the lab, our products undergo CO2 extraction process, pulling all of the essential cannabinoids, terpenes, and flavonoids from the plant. Therefore providing you with clean and pure products for your body and mind. Founder Stacy Clark has over 20 years experience in the Physical Therapy field. Within that time, she has learned that pain is just not caused from musculoskeletal issues, and she works with people to get to the root of their problems in the most natural, holistic way. CBD is a key part of her practice and she has launched her own line of Full Spectrum Hemp CBD products for her patients. She now offers these products online here at Restoring Wellness.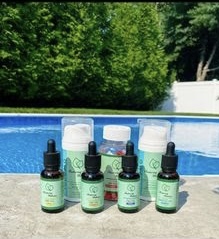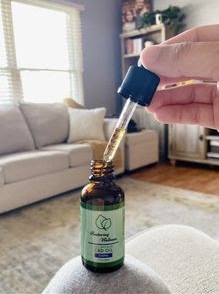 ---
Owned by Heather Walsh, a Registered Nurse, Ageless Aesthetics by HB Walsh specializes in Plasma Fibroblast Skin Tightening. This is a revolutionary way of tightening and lifting skin on the face and body and eliminating wrinkles. This minimally invasive treatment is offered as an alternative to traditional cosmetic surgery and can reverse the effects of aging without surgery, anesthesia or injections. Plasma Fibroblast uses a controlled electric current to create patterns of micro trauma to the skin, creating small carbon dots. This process creates instant, visible tightening of the skin. Often called "soft surgery" it delivers results similar to those of surgery with little to no recovery time. 
In addition to Plasma Fibroblast, an air pressure driven pen is used to perform needle free lip enhancement and fillers. Hyaluron Gel Fillers can increase the size and volume of your lips or can be used to plump moderate lines. Lipolytics, or Fat Dissolvers, can also be administered through the skin using the same needle free delivery. 
Body Tightening treatments are offered using the RenaSculpt HIFEM, an Electromagnetic Muscle Stimulator which increases muscle mass and reduces fat. The addition of Radiofrequency to this treatment will also help to tighten loose skin. Treatments administered to the abdomen have been shown to improve muscle separation following pregnancy, or to help with back pain by strengthening the core. Each 30 minute treatment is the equivalent of 20,000 crunches or muscle contractions. Because the EMS elicits an involuntary contraction, you are growing muscle fibers in a way that conventional exercise can not. 
Find out more about these procedures or contact Ageless Aesthetics by HB Walsh through her website at www.AgelessAestheticsNJ.com
---
D Fitness Studio is more than just fitness, it is an experience, a vibe. Helping women look great, gain confidence, and leave their worries at the door for a little sweat therapy. Classes for all ages and levels. From dance to HIIT, barre, weights…Unlock your vibe.
---
We are a welcoming, inclusive family located in beautiful Point Pleasant. We offer yoga classes, workshops, sound healing meditation, Reiki, and infrared sauna therapy. Our other offerings include coaching, intuitive energy readings, and something for everyone! All are welcome to join us in our caring and friendly welcoming studio! We are a welcoming, inclusive family located in beautiful Point Pleasant. We offer yoga classes, workshops, sound healing meditation, Reiki, and infrared sauna therapy. Our other offerings include coaching, intuitive energy readings, aura readings and photography, and something for everyone! All are welcome to join us in our caring and friendly welcoming studio!  
Address: 2809 Bridge Avenue, Point Pleasant NJ 08742
Website: www.peacewarrioryoga.com 
Phone: 7322321473
Email: [email protected]   
---
Blacks Sheep Studios is LBI's PREMIERE fitness studio! We are open year-round and offer Cycling, Pilates Reformer, Boxing, Barre, HIIT, Beach Boot Camps, personal training, KIDS SUMMER CAMP & more!  Black Sheep Studios has an ACTIVEWEAR boutique as well and carries brands such as ALO, Free People, Year of Ours, Nux, The Upside, Strut This and Toe Sox! We have workout clothes for every shape size and activity.
Black Sheep Studios:
Devon Karvan
11101 Long Beach Blvd.
Haven Beach, NJ 08008
https://www.flowcode.com/page/blacksheepstudios
---
The Reiki & Wellness Center of Manahawkin:
The Reiki & Wellness Center of Manahawkin is a space where multi-level healing takes place. Colleen Tola Dopkin, owner of The Reiki & Wellness Center of Manahawkin and Free Spirit Reiki and Wellness, opened the center as not only a tranquil, peaceful space to see her Reiki clients, but also a space for collaborative events with other practitioners. The Center also hosts a variety of events, including meditation, yoga, qigong & crystal bowls. There is also a store component to the center that sells items to support your personal practice and wellness journey (crystals, mala beads, candles, and more). The Reiki and Wellness Center of Manahawkin looks forward to meeting more of you on this beautiful journey.
Phone: 856-469-5200
Email: [email protected]
Location: 1156 Beacon Avenue, Manahawkin
www.freespiritreikiandwellness.com
---
Boho Bites:
When my kids were little I  wished there were healthy drive-thrus instead of fast food places to feed them on the go when I was too busy or too tired to cook. As a working mama that was always lol. I was blessed to have the opportunity to start my own food truck business in the spring of 2021. I wanted to offer clean coastal cuisine instead of cheeseburgers or empanadas.
I left the corporate healthcare world and embraced God's direction for me to creatively create clean healthy food options that taste amazing. Boho Bites LLC was branded and the concept took off like I never imagined in my wildest dreams. Boho Bites is a luxury brand food truck for those foodies who want amazing tasting healthy food. We embrace the beach culture lifestyle. I love to incorporate CBD (no thc) into our drinks and dressings by request. CBD has so many incredible health benefits to our endocannabinoid systems. It decreases anxiety, improves digestion, improves cognitive function, decreases joint and muscle aches and has unbelievable healing properties and no it's not marijuana. 
I have started to offer meal prepping for those busy mamas on the go as well as our lavender lemonade infused with cbd.  We are also available to host your private events with quality healthy food options and yes I promise it tastes good. Many of our cheeseburger lovers still love our food! 
Message me for meal prepping pricing or your private event bookings. We are blessed to be a part of this beautiful community of Mamas. We will also donate 10% of our profits for the first month of meal prep sales to Providence house, a local non profit organization that we are "partners in peace" with to support survivors of domestic violence. Boho blessings!
Phone: 848-333-6430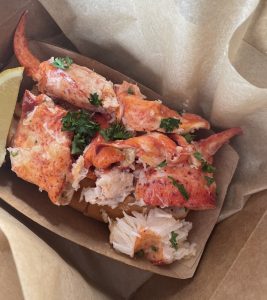 ---